Pitt SASE News
Welcome back!
Welcome to Pitt, new students, and welcome back to those returning to campus!
Come hang out with us during the Academic Year Kickoff (AYK) on the Benedum Patio on Friday, August 25th. More details to come! Afterwards, we will be hosting an O-Week Meet Up in the William Pitt Union in Room 540 from 5PM to 6PM. We will be getting some Razzy Fresh Frozen Yogurt afterwards to cool down in this summer heat!
Find us at the Fall Activities Fair at the Peterson Event Center on Sunday, August 27th in the Academic Organizations section and join us at our first gatherings of the semester!
Scavenger Hunt: Saturday, September 2nd at Schenley Plaza. Details about the time will be posted soon. Come hang out with some cool Pitt SASErs and see what the campus has to offer!
First General Body Meeting: Tuesday, September 5th from 8PM to 9PM. Let's get hype for the new school year together and get to know some classmates and meet some new friends!
Hope to see you there!
National Conference: October 12th - 15th Schaumburg, IL
The SASE National Conference is an annual event which gathers SASE members from around the country and features a career fair for Asian Americans in the US. This year, NC2017 is hosted at the Renaissance Schaumburg Convention Center from Thursday, October 12th to Sunday, October 15th. National Conference is an amazing opportunity to meet other SASE members, network with Asian American professionals, and enhance your professional development, all while hanging out with your fellow Pitt SASE members in a cool city!
Registration is $110 (early bird through Tuesday, September 12th)/ $130 (after September 12th). We have limited spots if you want to travel and lodge with Pitt SASE! Reach out to any e-board member if you are interested, or contact us directly at
pitt@saseconnect.org
!
For more information and to register, click on
this link
!
Powered by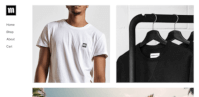 Create your own unique website with customizable templates.