President - Sagar Patel
Sagar is a senior bioengineering major focused with a minor in mechanical engineering. In addition to SASE, he also takes part in the Pitt Excel Program as a Peer Mentor and is an active member in Engineers for Sustainable Medical Development (ESMD). He is involved with many organizational leaders throughout Pitt, and outside of his studies, Sagar enjoys any and all sports. He can be contacted through email at sap80@pitt.edu.
---
Vice President - Stephanie Dofitas
Stephanie is a senior biology major with a background in computer science. She is actively involved with other organizations such as Pitt Filipino Students Association and Asian Leadership Program run by the Asian Students Alliance. She enjoys balancing things on her head, long walks to Chevron, comparing things to oranges, and ducks. Stephanie can be contacted through email at mmd76@pitt.edu.


---
Business Manager - Salina Cheung
Salina is a junior biology and economics major with a chemistry minor. She is heavily involved around Pitt with Alpha Phi Omega (APO), Pre-Medical Organization for Minority Students (POMS), Asian Students' Alliance (ASA), Pittsburgh Association for Leadership and Success (PALS), and Jumpstart.
In her free time she enjoys volunteering, especially at UPMC Children's Hospital, and being active!
Salina can be contacted through email at sac184@pitt.edu.
---
Secretary - Kerianne Chen
Kerianne is a junior neuroscience major on the pre-medical track with French and chemistry minors. She is the active secretary of the Asian Student Alliance (ASA) at the University of Pittsburgh. She enjoys exploring the city and playing pool and soccer in her free time. Kerianne is quite the foodie and is always seeking out new places to eat! Kerriane can be contacted through email at kyc11@pitt.edu.


---
Fundraising Chair - Carol Ng
Carol is a junior civil engineer major. She likes to play Mahjong Tiles and drives a Nissan Maxima sometimes. In her free time, Carol enjoys drinking coffee and reading Harry Potter. Carol can be contacted through email at
cyn2@pitt.edu
.
---
Design Chair - Rachel Tang
Rachel is a senior majoring in neuroscience and psychology with a minor in chemistry. She is conducting research in neurodegenerative movement disorders focused on gene environmental interactions of alpha-synuclein and the environmental toxin trichloroethylene in a zebrafish model of Parkinson's disease. In her spare time, you'll find her sporadically training for the next marathon in Pittsburgh at hours with the sole goal of avoiding the sun like a vampire or playing around with ingredients for the perfect salad. Rachel can be contacted through email at
alt80@pitt.edu
---
Co-Publicity/Social Chair - Diana Hoang
Diana Hoang is a junior industrial engineering major. In addition to Pitt SASE, she is involved in other organizations including the Vietnamese Student Association, Theta Tau Engineering Co-Ed Fraternity, and Asian Student Alliance. She also enjoys pina colada and getting caught in the rain. Diana can be contacted through email at
dbh14@pitt.edu
.
---
​Historian / Membership Mapper - Justin Ying
Justin is a senior computer engineering major. As well as being membership mapper for Pitt SASE, he also plays violin as a part of various ensembles in the Pittsburgh region. In his free time, he enjoys playing video games, arranging music, and cleaning and attempting web design. Justin can be contacted through email at just10ying@gmail.com
---
Powered by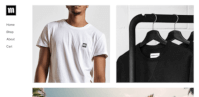 Create your own unique website with customizable templates.