President
- Kerianne Chen
​Kerianne is a senior neuroscience major on the pre-medical track with French and chemistry minors. She is the active secretary of the Asian Student Alliance (ASA) at the University of Pittsburgh. She enjoys exploring the city and playing pool and soccer in her free time. Kerianne is quite the foodie and is always seeking out new places to eat! Kerriane can be contacted through email at
kyc11@pitt.edu
.
---
Vice President
-
Salina Cheung
Salina is a junior biology and economics major with a chemistry minor. She is heavily involved around Pitt with Alpha Phi Omega (APO), Pre-Medical Organization for Minority Students (POMS), Asian Students' Alliance (ASA), Pittsburgh Association for Leadership and Success (PALS), and Jumpstart. In her free time she enjoys volunteering, especially at UPMC Children's Hospital, and being active! Salina can be contacted through email at
sac184@pitt.edu
.
---
Business Manager
- Diana Hoang
​Diana Hoang is a senior industrial engineering major. In addition to PittSASE, she is involved in other organizations including the Vietnamese Student Association, Theta Tau Engineering Co-Ed Fraternity, and Asian Student Alliance. She also enjoys pina colada and getting caught in the rain. Diana can be contacted through email at
dbh14@pitt.edu
.
---
Secretary
- Carol Ng
​Carol is a senior civil engineer major. She likes to play Mahjong Tiles and drives a Nissan Maxima sometimes. In her free time, Carol enjoys drinking coffee and reading Harry Potter. Carol can be contacted through email at
cyn2@pitt.edu
.
---
Fundraising Chair
- Preethi Sankaran
Preethi is a junior biology major. On the contrary to what you may think, she is definitely not on the pre-med track. She is conducting research in the biology department on the effects of stress on the mitochondria association factor of the bacterial parasite, Toxoplasma gondii. In her free time, Preethi enjoys watching various TV shows such as Criminal Minds and The Mindy Project. Preethi can be contacted by email at
prs55@pitt.edu
.
---
Design Chair
- Allen Wang
​Allen is a sophomore at Pitt majoring in Bioengineering. Allen joined SASE as a freshman in order to meet other students in science or engineering fields. Allen plays the piano and also practiced kung fu. Allen likes playing video games and is a big fan of the Super Mario, Super Smash Bros. and Pokemon games. Allen can be contacted through email at
axw5@pitt.edu
.
---
Co-Publicity Chair
- Linda Zheng
​Linda is currently a junior at Pitt majoring in molecular biology and economics with a minor in chemistry. Linda joined SASE to connect with more people with interests similar to hers! Aside from SASE, Linda is a UTU for General Chemistry, plays violin, piano, and a bit of ukulele, is a big fan of baking and has a bunch of random interests like knitting and listening to podcasts. Linda can be contacted through email at
klz20@pitt.edu
.
---
Social Chair
- Sarah Starkweather
---
Historian/Membership Mapper - Toby Sun
Toby is currently a sophomore majoring in electrical engineering and minoring in physics. Toby enjoys playing video games (especially Smash Bros.) and hanging out with friends. He also enjoys watching shows WWE, South Park, and Futurama. Toby can be contacted through email at tys14@pitt.edu
---
Powered by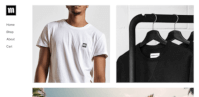 Create your own unique website with customizable templates.