The Society of Asian Scientists and Engineers (SASE) was founded nationally in November 2007 to help Asian heritage scientific and engineering professionals achieve their full potential. Organizations existed for other affinity groups - The National Society of Black Engineers (NSBE), the Society of Hispanic Professional Engineers (SHPE), and the Society of Women Engineers (SWE) – and there was a need for a similar organization where students representing all of the pan Asian cultures could connect and support each other.

SASE's mission is to
Prepare Asian heritage scientists and engineers for success in the global business world.
Celebrate diversity on campuses and in the workplace.
Provide opportunities for members to make contributions to their local communities.
Here at Pitt SASE, we encourage our members to fulfill these missions by offering a wide range of events in the areas of professional development, academic skills building, and volunteering (for the community and for the club). An example of some events we have had in the past are:
Dinner with the Professors

Public Speaking Workshop

Graduate/Medical School Panel

Industry/Graduate School/Medical School Mock Interviews

Northside Common Ministries Charity Event

Carnegie Science Center E-Week
In addition to these events, membership in the club (free at Pitt AND nationally!) includes contact to an extensive network of Asian-Americans across the country studying in the STEM fields as well as exposure to an impressive network of corporate connections from our sponsors. National membership also gives a student access to an online resume database, which many companies will visit often in order to find candidates for open co-op, internship, or full-time positions!
Powered by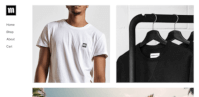 Create your own unique website with customizable templates.