Hey SASE Fam,

As you know the SASE National Conference happened two weeks ago! It was such an exciting and fun experience for me. Twelve of our chapter's members were able to go on the trip to Chicago, Illinois, which is also the location of next year's national conference. Of all the aspects I took away from the trip, the most memorable were the people I met and some of the leadership experiences I had during the trip.

I found that seeing other people that think, look, and act similar to me is extremely rejuvenating and inspiring. Coming from a small rural town in Pennsylvania, I don't know any other Asian people other than my siblings. Seeing the diversity presented at the national conference resonated with me because previously, this was not a daily sight. The people at the conference shared their thoughts and feelings with me, and they're not all that different from mine. Having those similarities really creates a bond between us because I know that I'm not alone anymore.

I also had the opportunity to attend my first career conference at this national conference. Of course, I had to change my resume a bit from high school and practice my pitch for companies, but doing so proved to be a great learning experience. I was nervous at first, but once I observed everyone else about to talk to the same companies with the same nervousness, I felt better; I gained confidence through others' confidence! Some of the friends at conference even showed me some tips to master the art of career fairs.

One of the most important things I took away from this conference was the workshops offered by the SASE sponsors. Dr. Tien Vu conducted a lecture about her journey through medical school and my interest in pursuing the pre-medical track increased tenfold! I also attended the leadership workshop sponsored by SASE, and I learned a lot of things about what being a leader means, how to be an effective leader, and how other people approach being a leader. The most interesting part of that specific conference was seeing how people came together as different types of leaders but shared the same goal. Holistically, the conference continues to inspire me to increase my scientific, professional, and cultural literacy. Until next year!
Powered by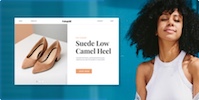 Create your own unique website with customizable templates.